Our Product
Using your machine data and our machine learning technology, we help you to integrate condition-based monitoring and predictive maintenance, to reduce unplanned downtime and costs and keep processes running smoothly.
With APM real-time insights and recommendations, taking care of maintenance and operations becomes easy.
Anywhere
You can run APM Studio applications in many deployment environments, it can run on chip embedded in your machines, in the cabinets near your machines on Edge/IPC compute, on-premise and in the cloud.
Our software can run as a platform or run "headless", e.g fully integrated into your current applications.
Data Connectivity
APM Studio allows you to easily connect to different types of data sources. You can connect to real-time data streams over various network types and transfer protocols, sensors, historians and different ERP and CMMS systems.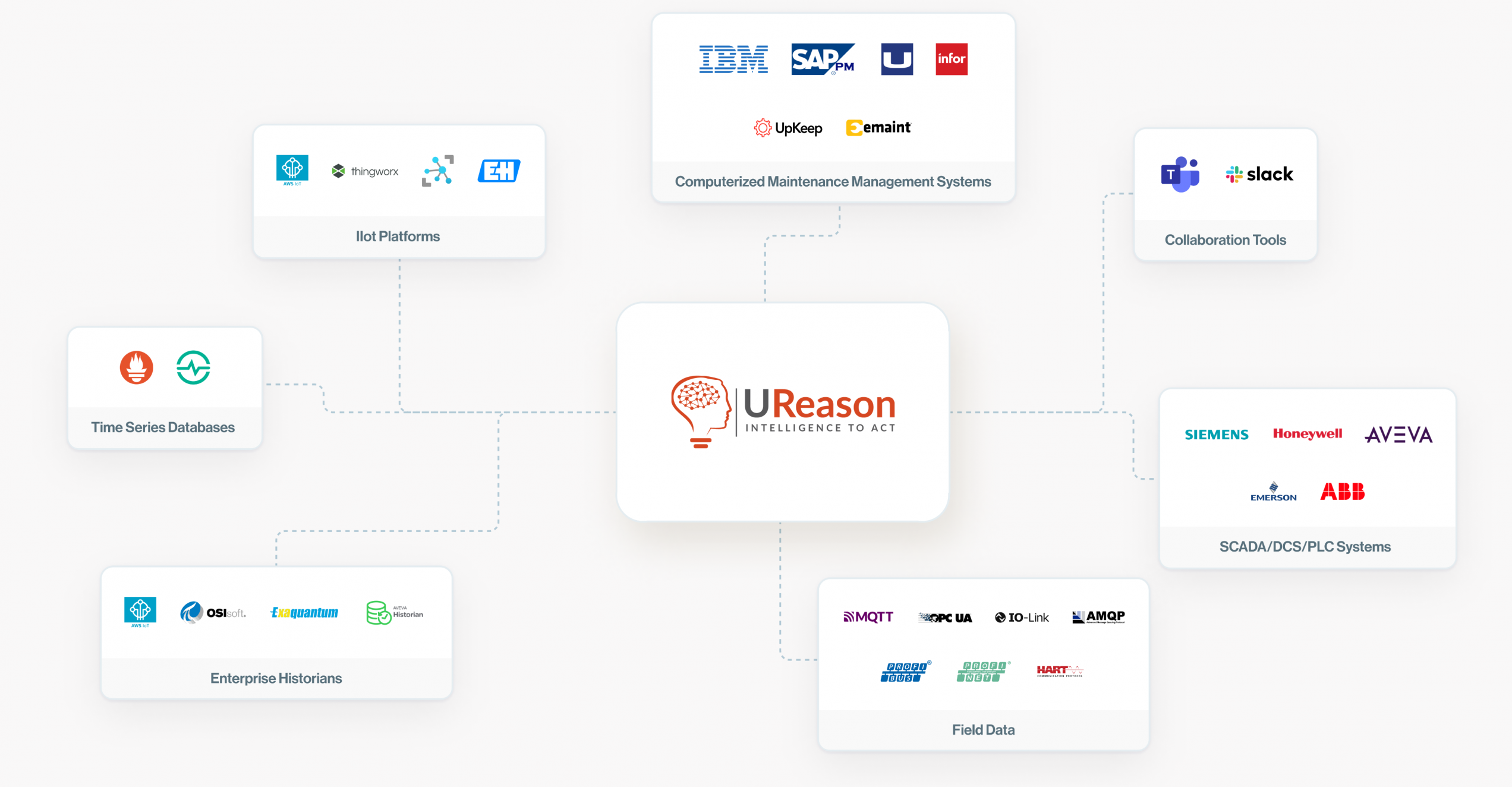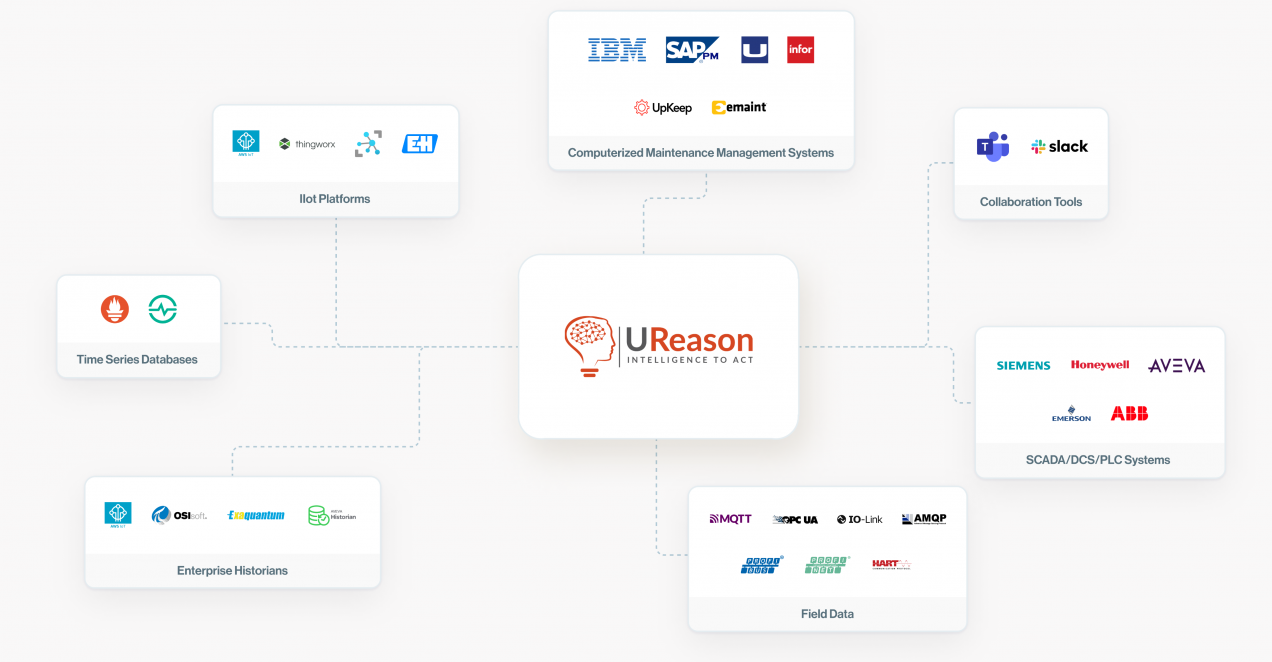 APM Studio can connect to several data sources
Relate Data to the Machines
In APM Studio, you can create templates of classes that represent specific machines with their properties and KPI's. This way, you can create digital copies of your machines with the related  data, achieving scalability over thousands of machines or devices efficiently.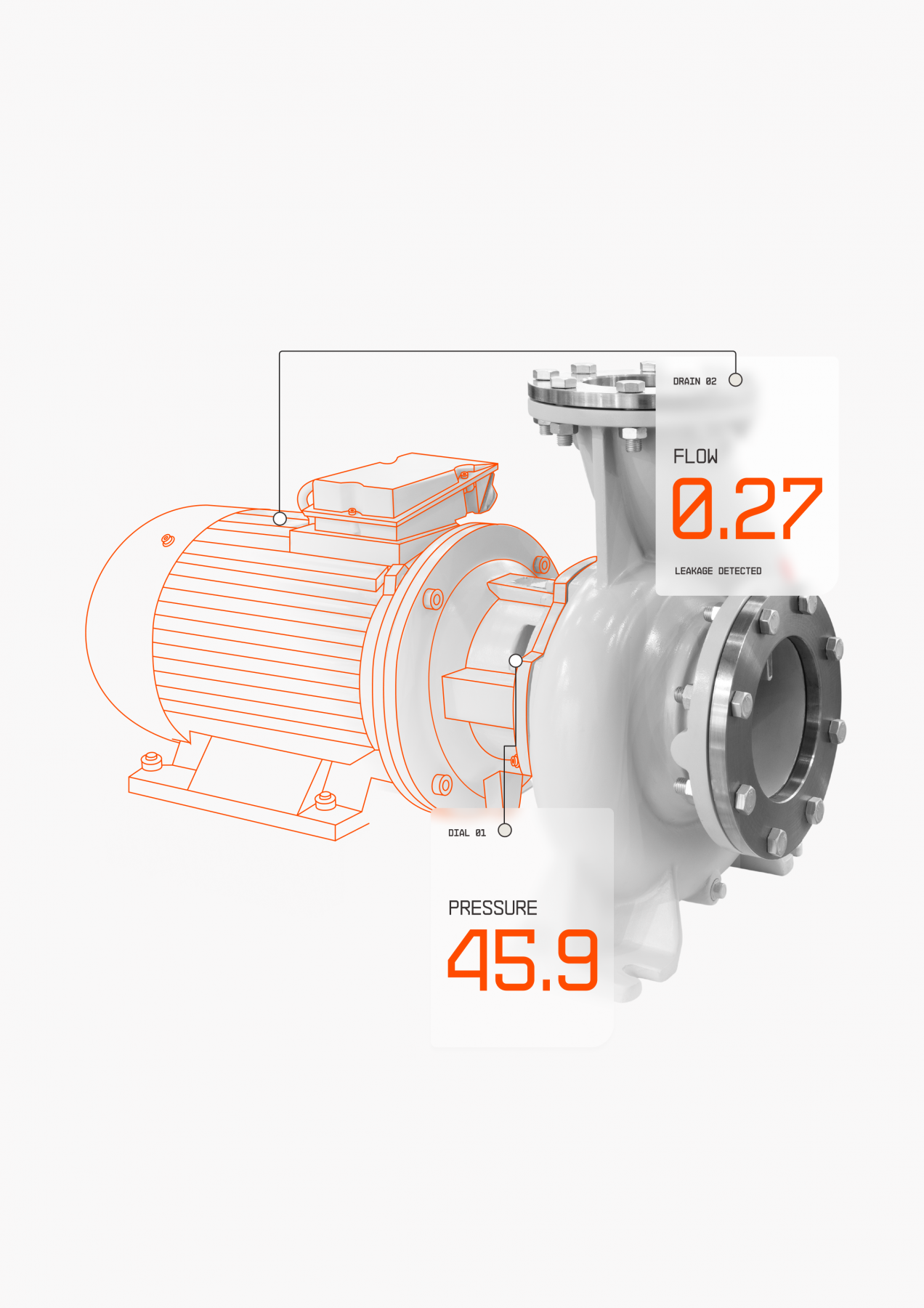 With APM Studio applications, you can run real-time diagnostics on your machines and processes. We have included our engineering expertise in both processing rules and cause-consequence models.
Processing Rules
Processing rules help you perform calculations, make decisions, update variables, listen for alarms, and much more. Processing rules enable you to get more insight from your machine data, providing extended value to your clients and/or maintenance personnel.
Cause-Consequence Models
We use Bowties as the cause-consequence model that assist in the early identification and management of risks and unwanted events. BowTie diagrams give an overview of multiple plausible scenarios in a single picture. With bowties, the probabilities of unwanted events are continuously tested on the data streaming in.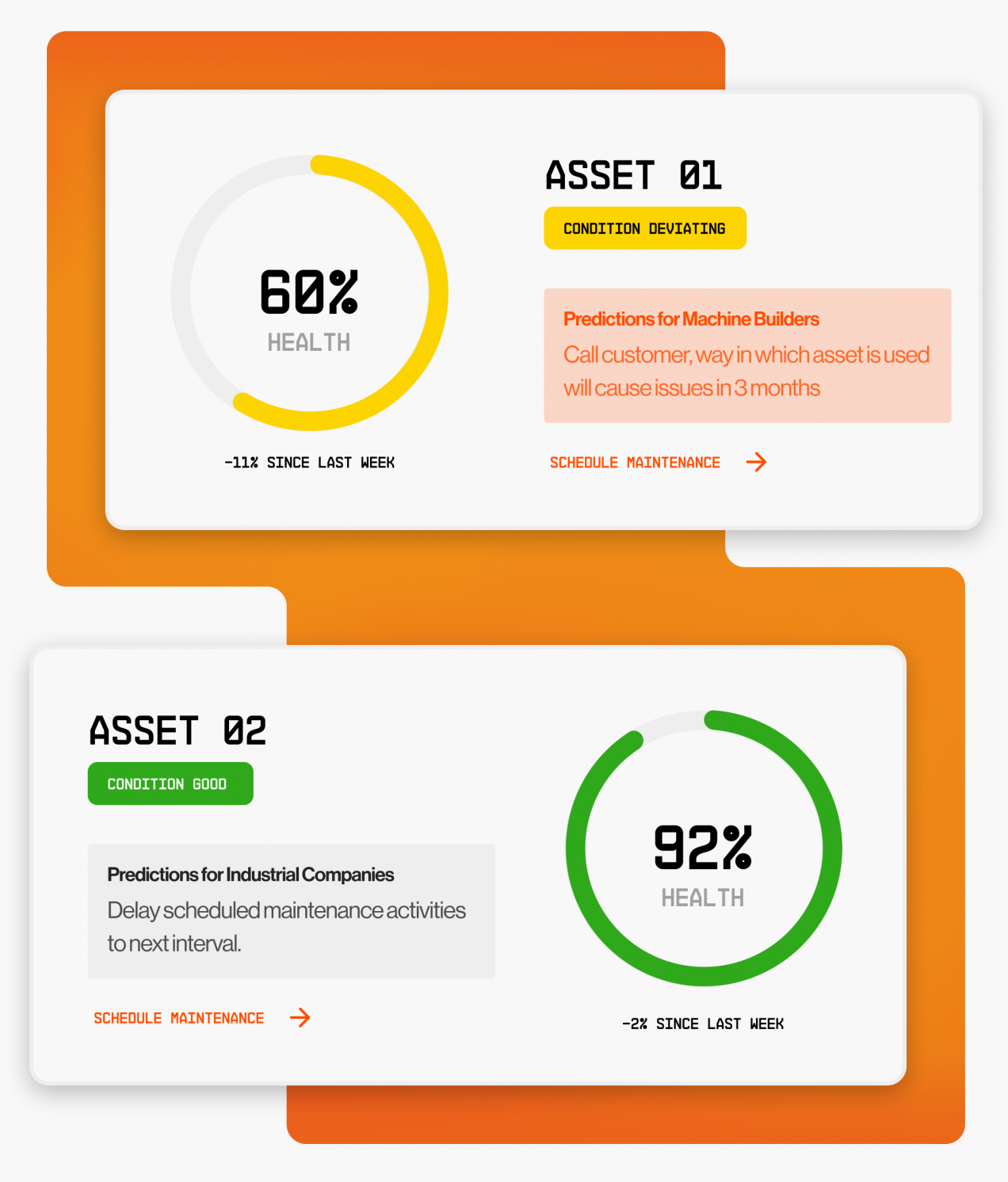 You can integrate pre-trained models in your application, such as scripts and machine learning models. These machine learning models can be combined with bowties to accurately determine an machine's remaining lifecycle – combining the best of reliability engineering and data science worlds.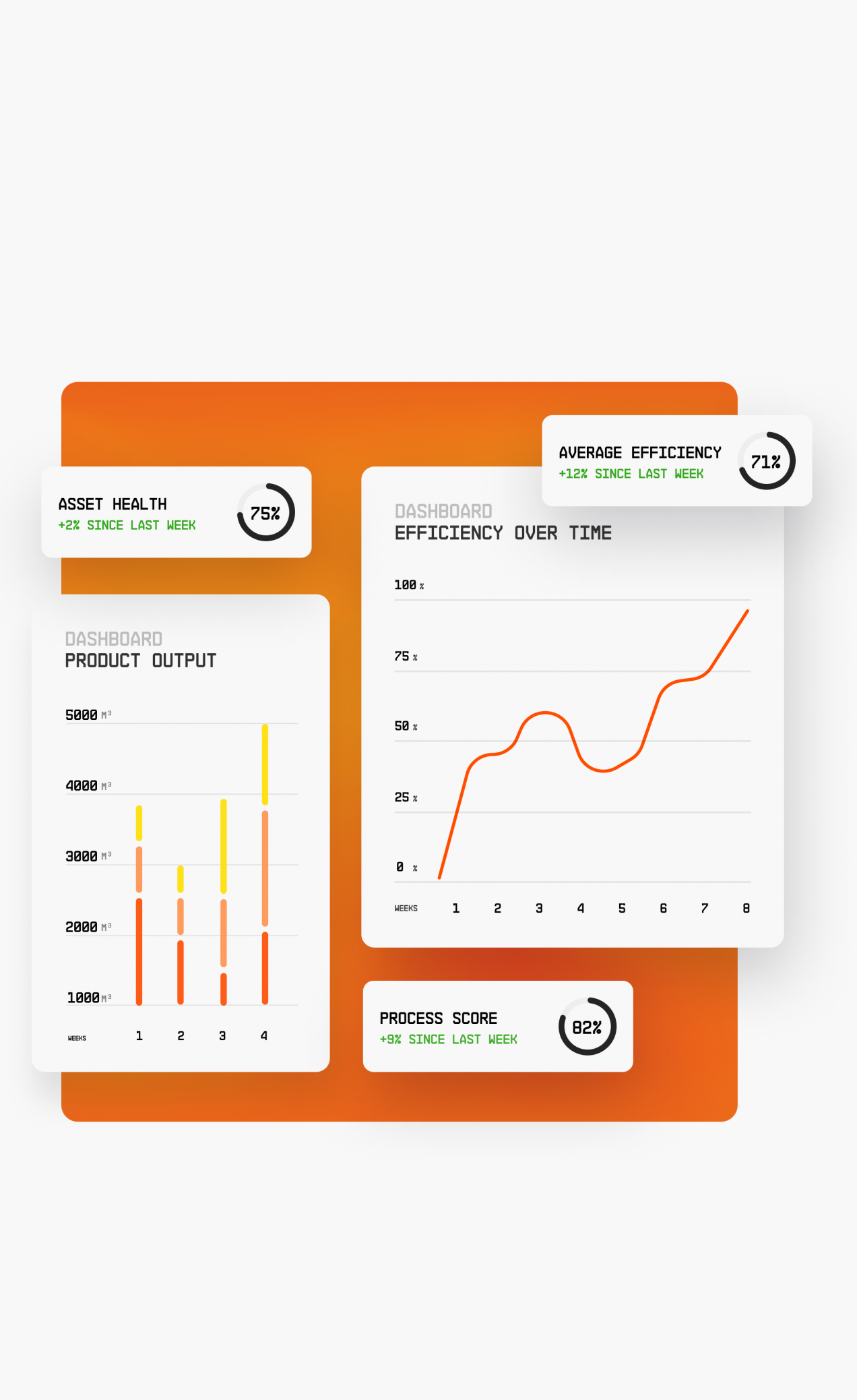 Depending on your needs, APM Studio applications provide different outputs:
Dashboards
Dashboards help you track KPIs, asset property values, alarms, and monitor the health of your processes and assets, all in real-time, via a set of configurable, interactive graphical components. Dashboards in APM Studio are highly configurable and customizable to fulfill specific information needs. Dashboards enable you to create displays for end-users to providing overviews for monitoring performance.
Alarms
In APM Studio applications, you can generate real-time alarms. These instant alerts can be used to warn maintenance personnel and contribute to a fast flow of information. New alarms can be generated based on rules and expressions. Their results can be used within your APM logic to optimize your maintenance workflow. Alarms can be displayed to the end-user via a built-in alarm overview.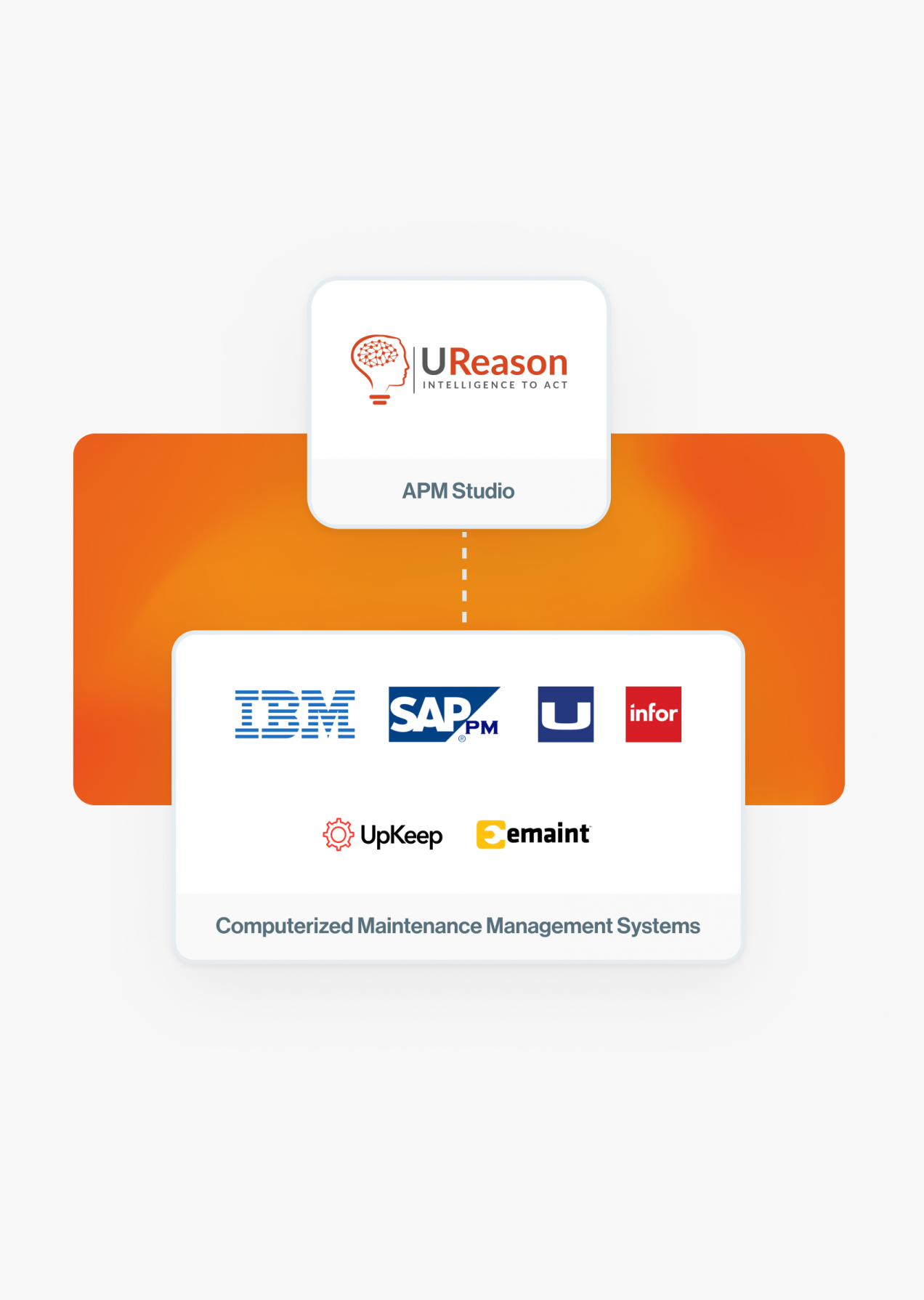 APM Studio applications can be easily integrated with the major CMMS systems. From the analysis of your APM Studio application, a job order with explanation can be created in your CMMS systems. In addition, rescheduling of already planned maintenance jobs is also possible.
Decision Support for Field Personnel
You can set up direct interaction with end-users of your APM application by creating Decision Support Rules. These decision support rules can reference states and conditions of your processes and specific individual assets.
Decision support rules act as prescriptive guidance to your field or maintenance personnel, instructing them with specific steps and actions. Decision support guides you through the troubleshooting process, making maintenance operations more structured. These digital dialogues can be set up for example in Microsoft Teams or Slack.
Discover all the capabilities of APM Studio
Discover how APM Studio can help your organisation to manipulate data and make data-driven decisions, minimise costs, and maximise asset performance.