Use Data for Superior Maintenance and Process Control
Our software offers real-time condition-based monitoring and predictive models.
Creating various outputs from dashboards to notifications and alarms to automated work orders.
APM Studio can make your assets run autonomously with our decision support capabilities.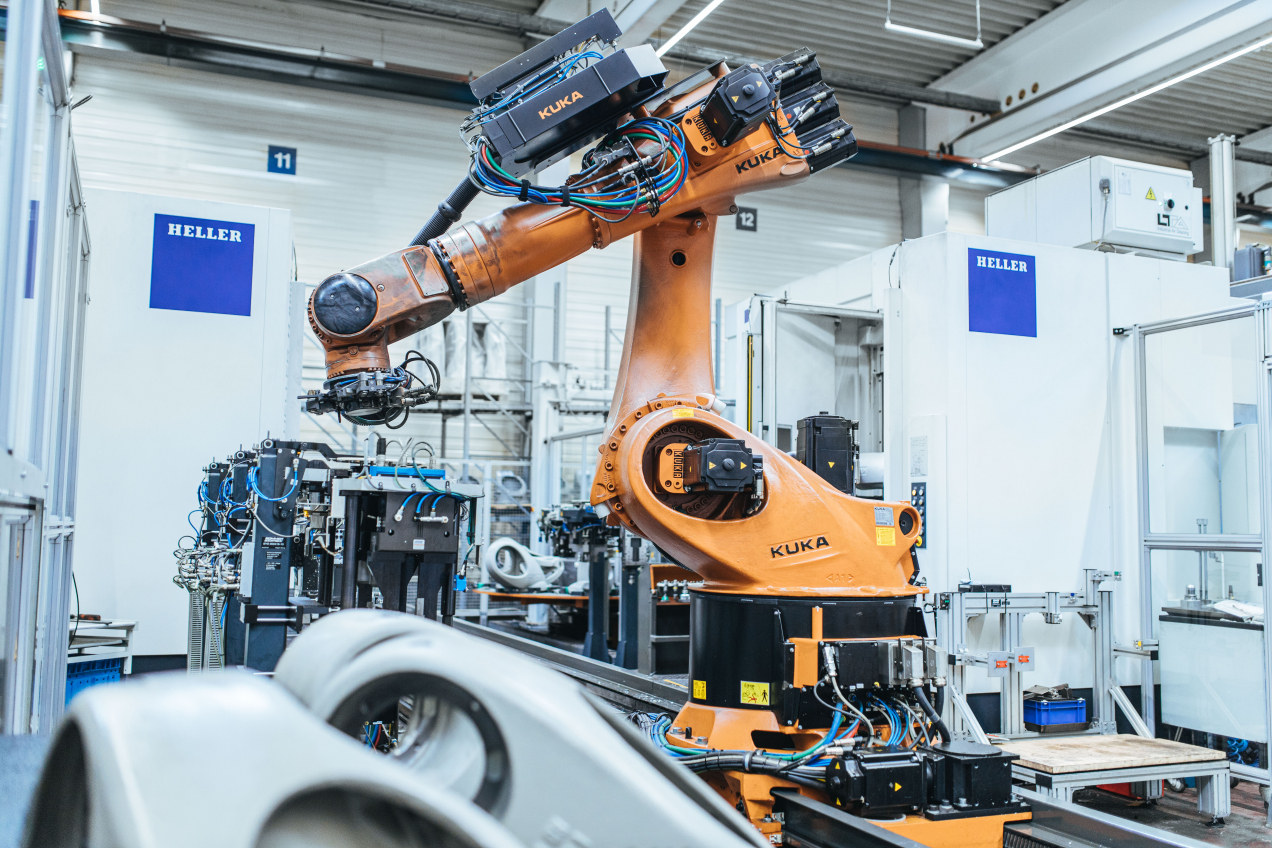 Case study: UReason supports KUKA for 10% more production
KUKA is one of the world's leading suppliers of intelligent automation solutions and offers robots, cells up to fully automated and connected systems.
UReason developed an algorithmic recommender solution within APM Studio that connects to production cell streaming data. The recommender system uses the remaining life cycle of the tools, the available parts, and the production programs to advise to shop floor personnel on what specific actions to take regarding tool change to ensure an unmanned production without disruptions.
"In unmanned weekend shifts we are able to have 10% more output with the Recommender System."
Stefan Dreher – Head of Serial Production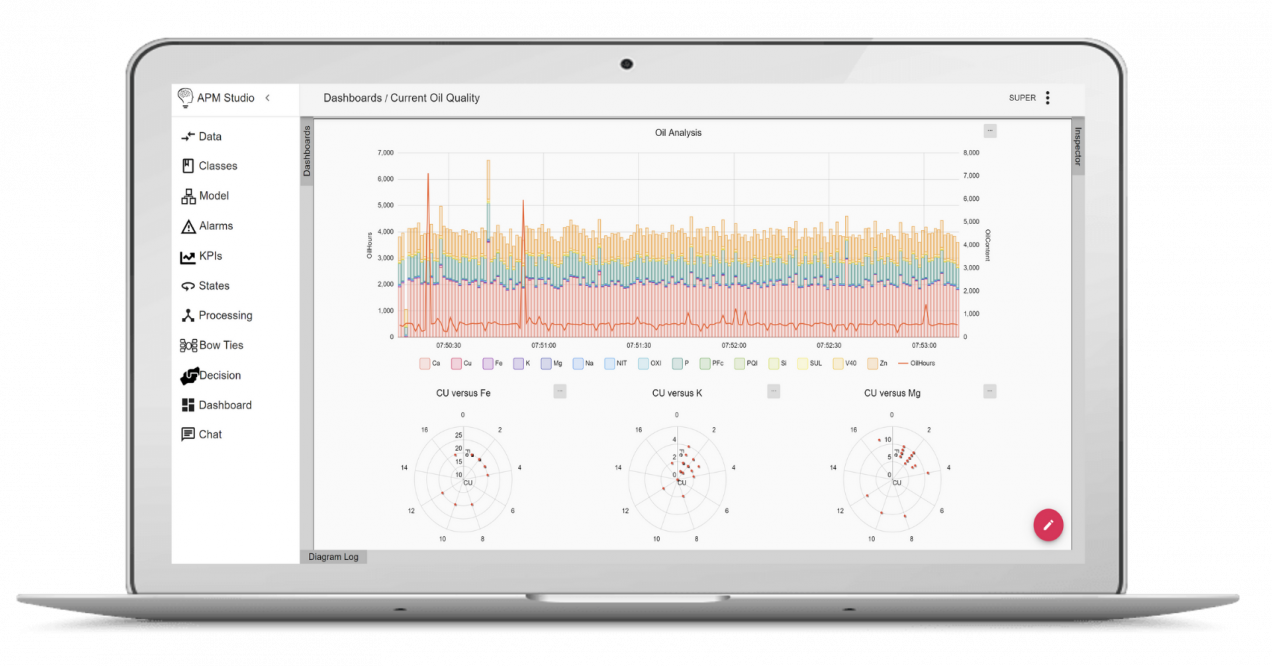 Features that make APM easier
Multi-level deployment
UReason APM software can be deployed on various hierarchical levels:
On a chip in a device;
On Edge computers managing different devices;
On a server, both on-premise or in the cloud.
Smart objects
Thanks to our extensive knowledge of critical components in industry assets, such as valves, pumps and motors, you can use the known behavior of these assets to turn them into smart objects. A smart object profile consists of:
Object Model (Class; Properties; Limits);
Expected Behaviour (Monitoring rules; Supervised Models);
Failure Modes (Bowties, FMECA, Failure Prediction);
KPIs;
Decision Support (automated mitigation and instructions).
Combining data
UReason APM software combines different types of data and sources for accurate insights and predictions. We combine different types of data simultaneously from:
Historical and real-time data;
Event and Time Series Analytics.
Low/No Code
We believe in a low/no code approach since our APM software provides domain engineers with the capability to reason using the streaming event and asset data within minutes. The intuitive interface allows you to quickly set up your asset performance management solutions.
Agnostic models
We are vendor agnostic, be it with regard to control system data or sensor data, predictive models and system integration. We support all major process control systems/PLCs, data historians, and Windows 10 to Ubuntu.
Automated workflow
Our APM software offers automated workflows, processes, and problem escalation to operators to reduce workloads and increase safety levels of the assets. Additionally, to further automate workflows, you can easily integrate the results of your APM applications and solutions with existing CMMS and work-order systems.
Different rule types can be used as a filter to reduce vast amounts of event logs to reduce workload and get to the root cause faster.
The following options can be used:
Categorisation of events;
Combining events;
Linking sequence to events.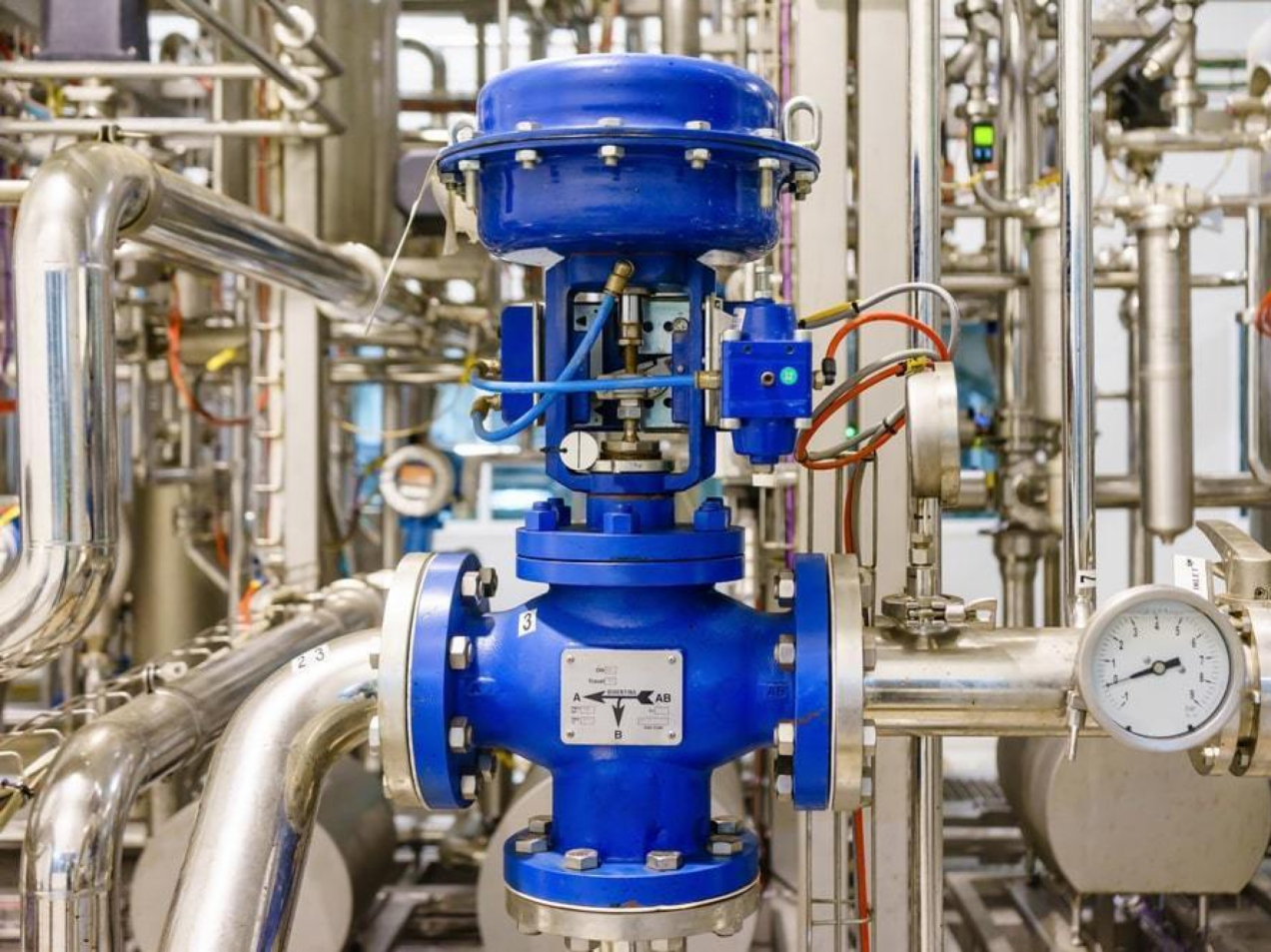 Solutions for Machine Builders
Better product, better service
Asset Data Analysis (ADA), part of the UReason APM software, gives you the opportunity to:
Add data analytics to your product stack;
Create new business models bringing analytics services to your customers;
Offer asset data as a valuable source of improvement to your products and your customers.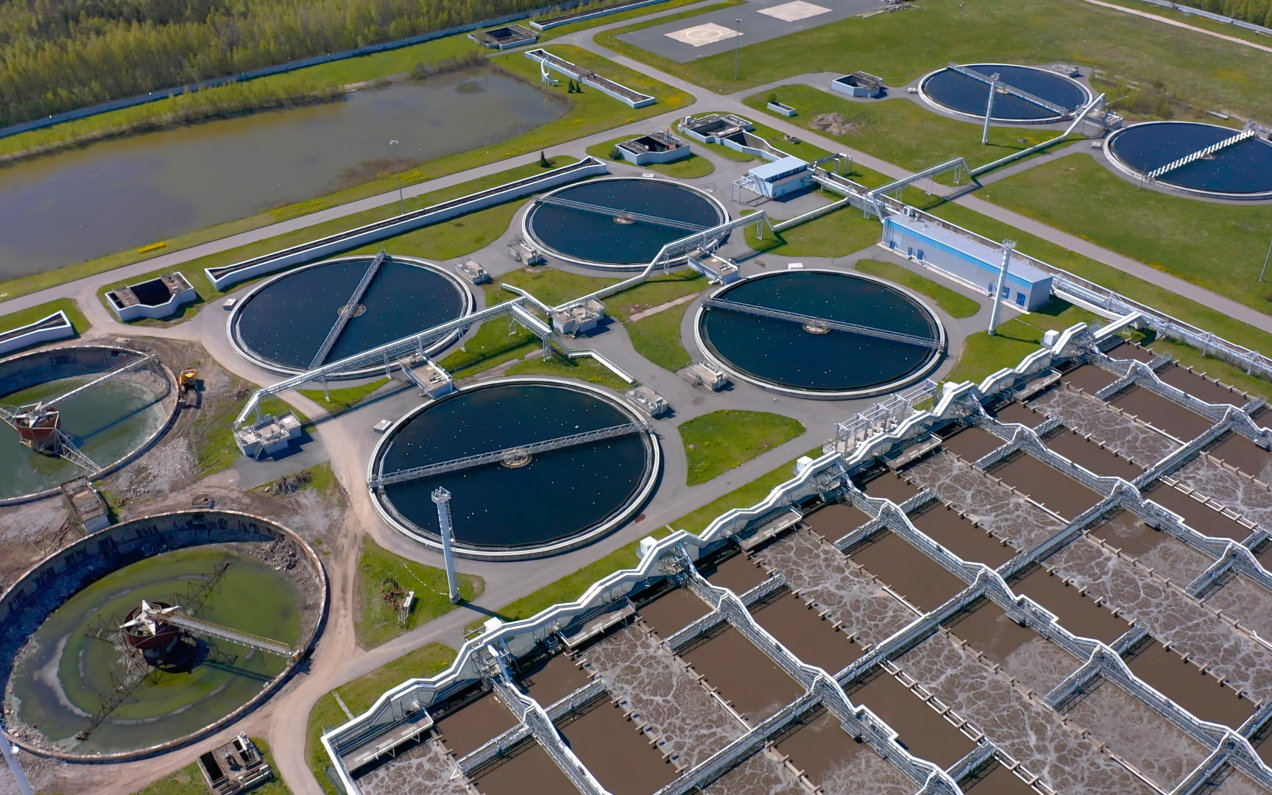 Solutions for Industrial Companies
Save on time and costs
Predictive Maintenance, part of the UReason APM software, gives you the opportunity to:
Obtain up to 20% maintenance cost reduction;
Offer Asset Data Analysis as a service;
Avoid unplanned downtime.
Download E-book
Get more information about:
How the maintenance landscape is changing
How APM could improve your operations
Why UReason is great for APM
How UReason can help you