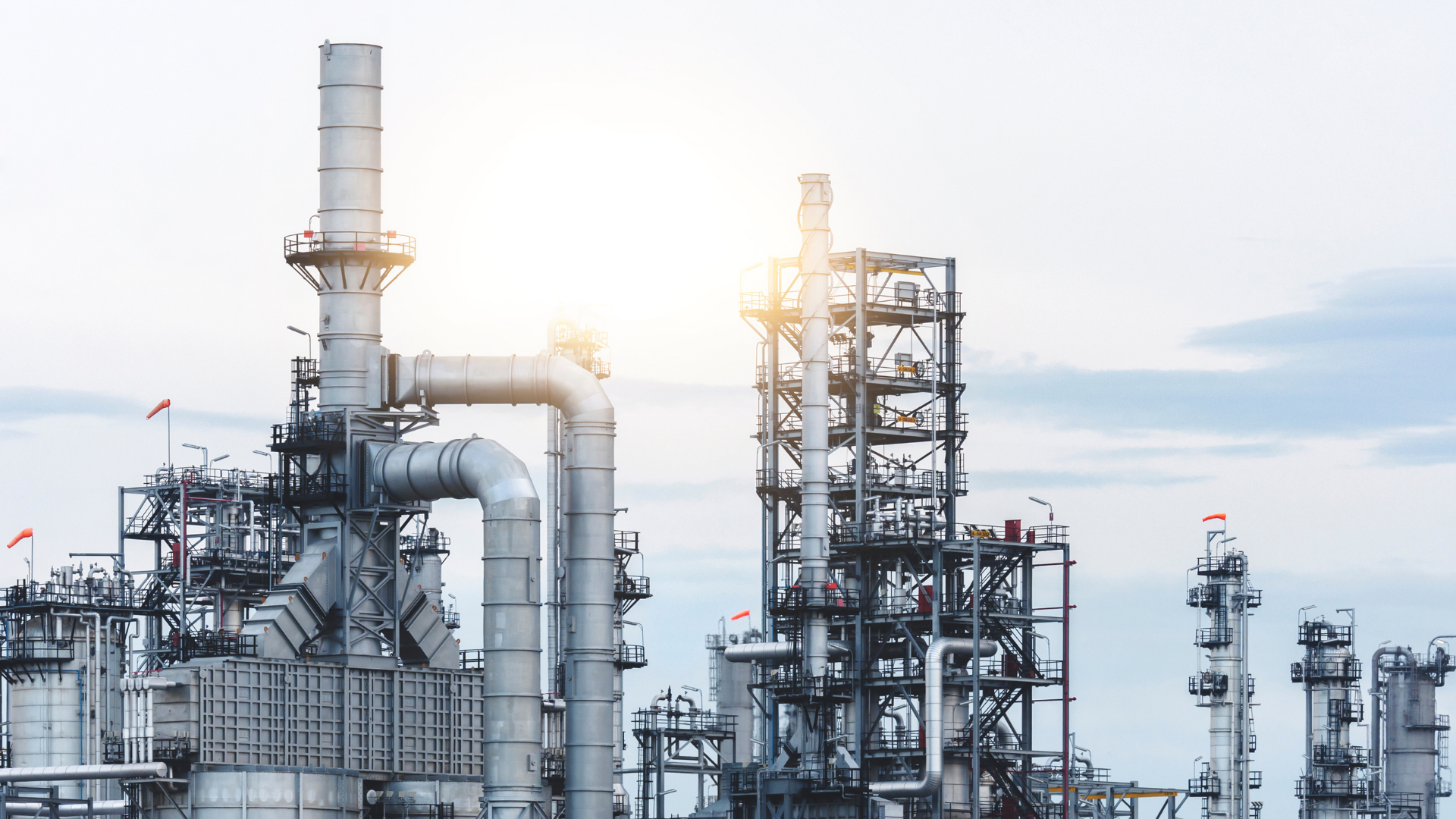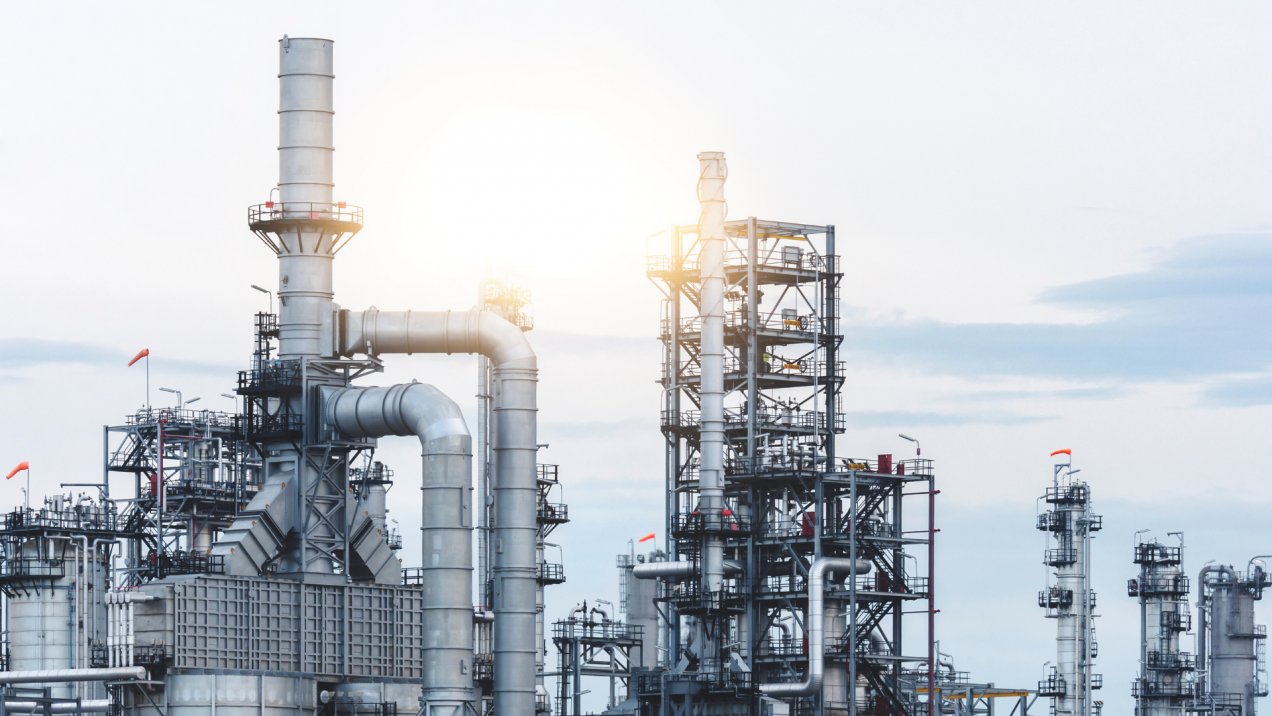 Predictive Maintenance
The purpose of Predictive Maintenance Programs (PMP) is to prevent and/or reduce unscheduled outage of equipment. The direct business benefits are in reduced maintenance costs, maintenance time spent and number of breakdowns. The benefits are tempting but not all the equipment is 'eligible' for a PMP.
Equipment that is not critical to operations or has redundant options often adds little value when included in a Predictive Maintenance Program. Besides this, the investments made in maintenance initiatives should be made taking into account short, medium and long term objectives. Should you invest in maintenance vs. investing in new equipment; or Invest in maintenance vs. re-dispatching.
Making these decisions while consistently keeping an eye on operating costs, asset integrity levels, product quality and others requires a delicate balance of priorities.
Should You Invest?
The trend is pretty clear – investing in Predictive Maintenance is very beneficial. A market report by PwC (2018) has measured the business impact of implementing Predictive Maintenance. The results display a 9% improvement in uptime, reduced maintenance costs by 12%, decreased environmental, health and safety (EHS) & quality risks by 14% and extended life of ageing assets by 20%.

According a recent report by marketsandmarkets, the global Predictive Maintenance market size is expected to grow at a compound annual growth rate (CAGR) of 28.8% from $3.0 billion in 2019 to $10.7 billion in 2024. Other forecasts by ABI Research emphasize the transition from descriptive to predictive and prescriptive analytics. 75% of IoT analytics is predicted to be comprised of predictive and prescriptive analytics by 2021.
Success Stories
Take the transformational example of Rolls Royce and their implementation of the TotalCare services for their engines. The service includes power & equipment health monitoring together with Predictive Maintenance. The firm made a bold move from strong focus on manufacturing to services and it paid off – currently, their services revenue is matching the manufacturing revenue. In addition, as in most industries, the service sector is the more profitable one.
Another early success is the largest shipbuilder in the world, Hyundai Heavy Industries, with their project of The Connected Smart Ship. The inclusion of real-time alerts, warnings, Predictive Maintenance and more efficient scheduling is set to cut the annual operating costs by 6% on top of differentiating company's ships compared to the competitors.
Where To Invest?
An important step towards a successful Predictive Maintenance Program is the selection of the right asset(s) to focus on. You can take multiple routes and combinations thereof to identify which assets to invest in:
1. Frequency Route: The selection is made based on the number of times specific assets fail. This is simple and quick but also means that all your assets have the same value to you.
2. Criticality Route: Using the criticality ranking in your FMECAs, you select the assets that are most likely to fail and have the largest implications on health, safety, environment, production and quality. The danger in this approach is that you may select the assets that have already been fitted with multiple layers of protection, have been over-engineered and will not show any or many failures in the foreseeable future.
3. Impact Route: This focusses on the contribution of equipment failure to losses. Quantified losses such as downtime, defects, quality degradation, yield and energy losses plus qualified losses such as service-level degradation, damage to product/company image and alike. This is often the best starting point for asset selection.
Selection of the assets is followed by a checklist to determine what asset data is available to start the PMP.  Stepping through this checklist with you allows us to determine how feasible a PMP will be for your site/operations.
Moving First
However, as in all industrial innovation cycles, the first-mover advantage is very real. A report by McKinsey & Company (2018) gives an overview of the new technology (in this case, AI) adoption forecast. Even though early adopters incur heavy initial costs, it places them in a position to take a long-term advantage of being the industry front-runner in innovation. Such decisions require a coherent long-term firm strategy but the benefits are undeniable.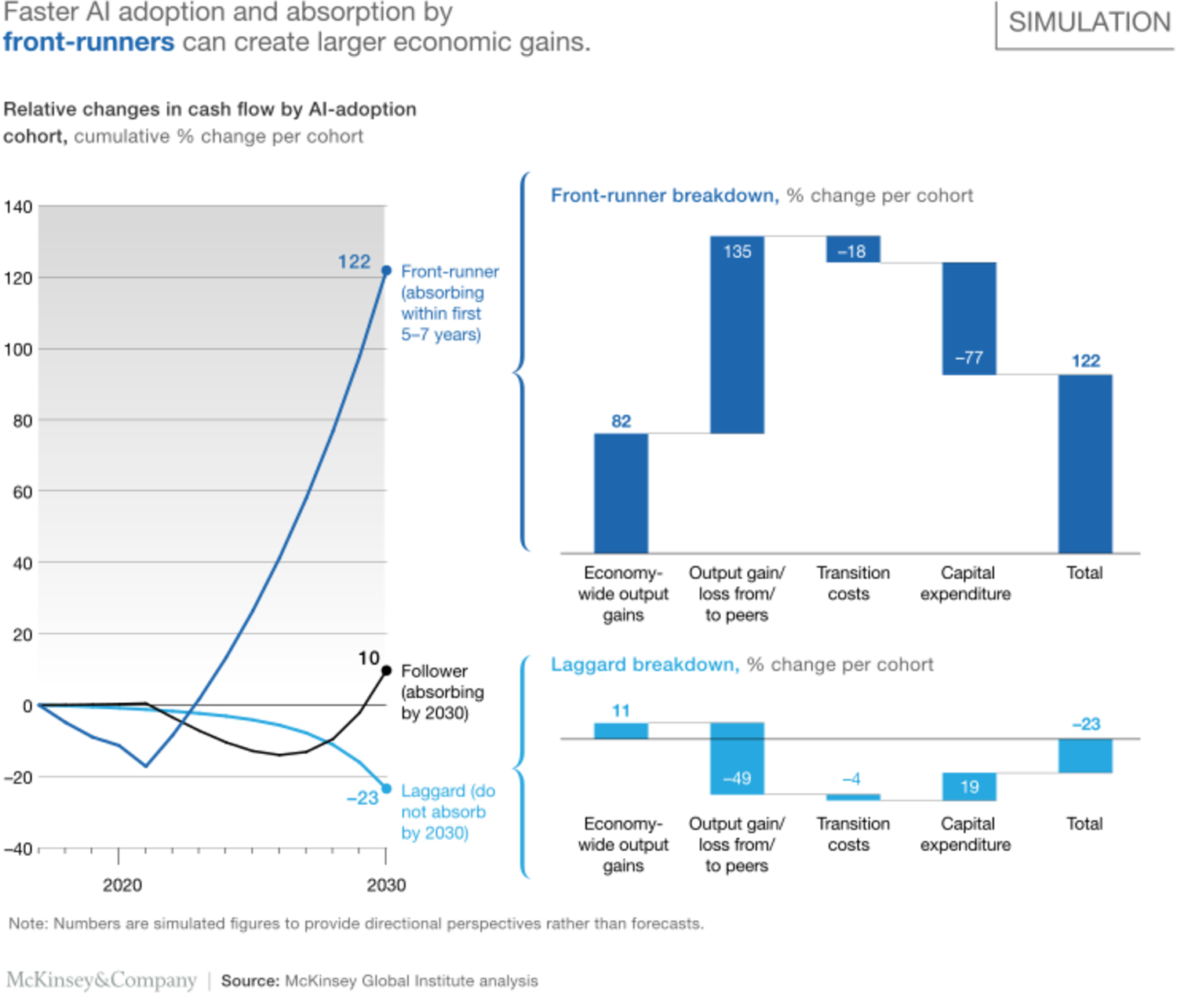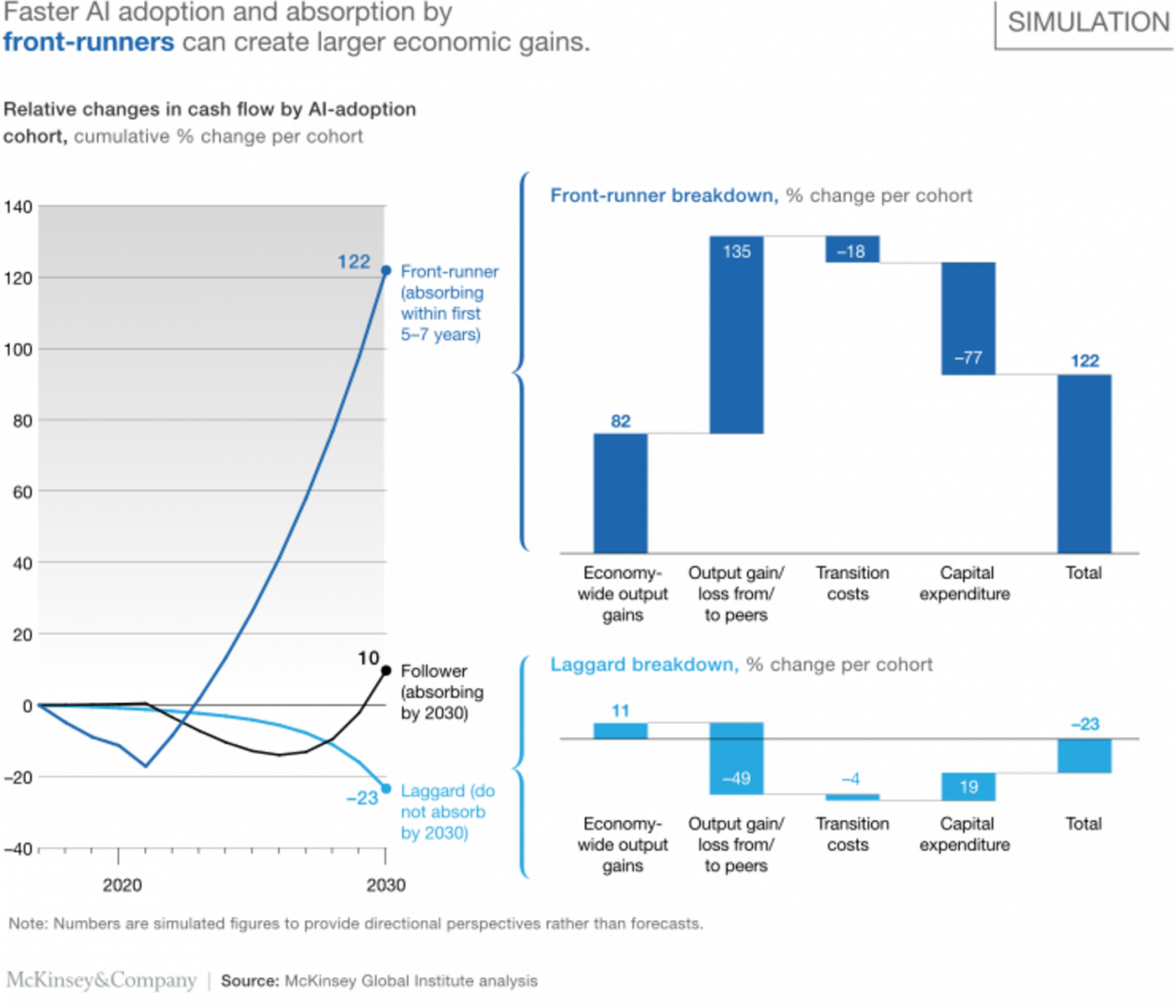 Growth will be driven by investments in IoT as indicated in some of the research. But communications technology is just the means by which the industry will change. The real drivers of the projected growth will be the business value of the applications. The value can be transformational, efficiency-driven or a combination of both.
Potential Risks
As rosy as the Predictive Maintenance Program may sound, it does have certain potential risks.
Difficulties in Predictive Maintenance Implementation
One of the main difficulties encountered is the implementation of PMP itself. As covered in InfoQ, ensuring smooth data flow from assets to ERP systems turned out to be harder than expected. Most of the companies do not have a robust asset sensor infrastructure and even the ones that do are usually dealing with outdated sensors that are incompatible with IoT usage. On top of that, most ERP systems are unable to deal with a lot of unstructured data which is required in order to analyse the data in a systematic and reliable manner.
Difficulties in Deriving Valuable Insights
As the fourth industrial revolution has entered mainstream, more new technology-driven companies started offering Predictive Maintenance solutions to the asset-heavy firms and Original Equipment Manufacturers (OEMs). However, only technical expertise is useless without a strong industry knowledge. That is what most data analytics firms are missing as it usually takes years if not decades to acquire it.
Growth will be driven by investments in IoT as indicated in some of the research. But communications technology is just the means by which the industry will change. The real drivers of the projected growth will be the business value of the applications. The value can be transformational, efficiency-driven or a combination of both.
Unique Position of UReason
This is where UReason is uniquely-positioned. Our first Predictive Maintenance project was started in 2003 with Siemens Power Generation. In almost two decades, we have gained valuable experience, shaped a solution platform for Predictive Maintenance and built an internal hub of industry knowledge. This unique combination of technical expertise and industry knowledge allows us to work on projects only with business value, the most important factor in choosing Predictive Maintenance. We can support you in your operations with predictive and prescriptive analytics software.
APM Software E-book
Download our e-book to learn what UReason can do for you and discover the unique functionalities of our next-gen APM software