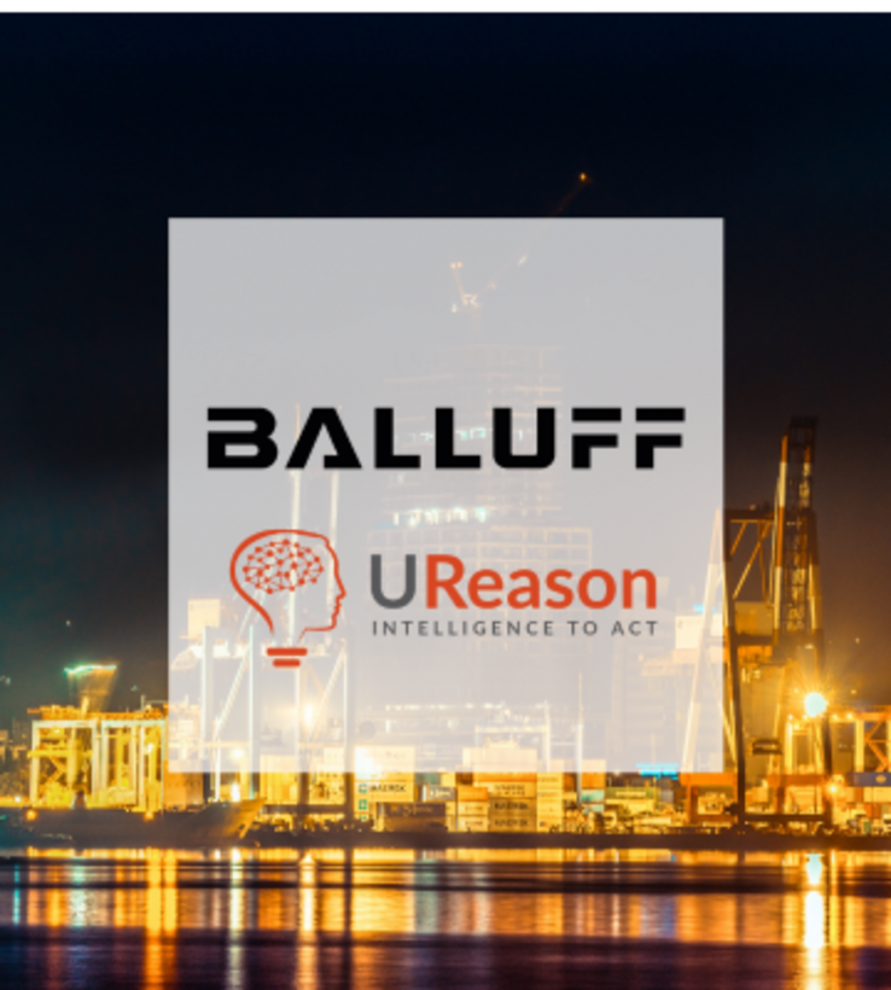 Industry 4.0
UReason and Balluff Netherlands have decided to join forces with a partnership in the field of condition based, predictive and prescriptive maintenance.
The impact of sensing data upon manufacturing continues to be an integral part of Industry 4.0. One of the most immediate applications of the data from Balluff sensors is in the field of condition monitoring and predictive maintenance. Here, the combination of both data and analytics allows real-time diagnostics and transmitting findings to the relevant workshop or maintenance manager, either as an immediate alert or a timeline of performance trends that may indicate long-term changes.
From Data to Business Value
Data gathering from sensors can be very valuable if used in algorithms which enable the customers to predict failure, improve service efficiency and reduce downtime of critical assets and therefore level up the maintenance excellence. The objective of such smart monitoring is to identify and solve performance or efficiency issues before they evolve into a full-scale equipment failure.
Demo Use Case
At the FlowCenter of Excellence in Dordrecht, the Netherlands, a demonstration is realised where products such as APM Studio (UReason's analytics software suite) and (IO-Link, Balluff's connectivity platform) are being used to demonstrate how these Industry 4.0 applications will deliver business value to your maintenance processes!
Read More News
If you enjoyed reading this news make sure to check out more latest updates on our website!