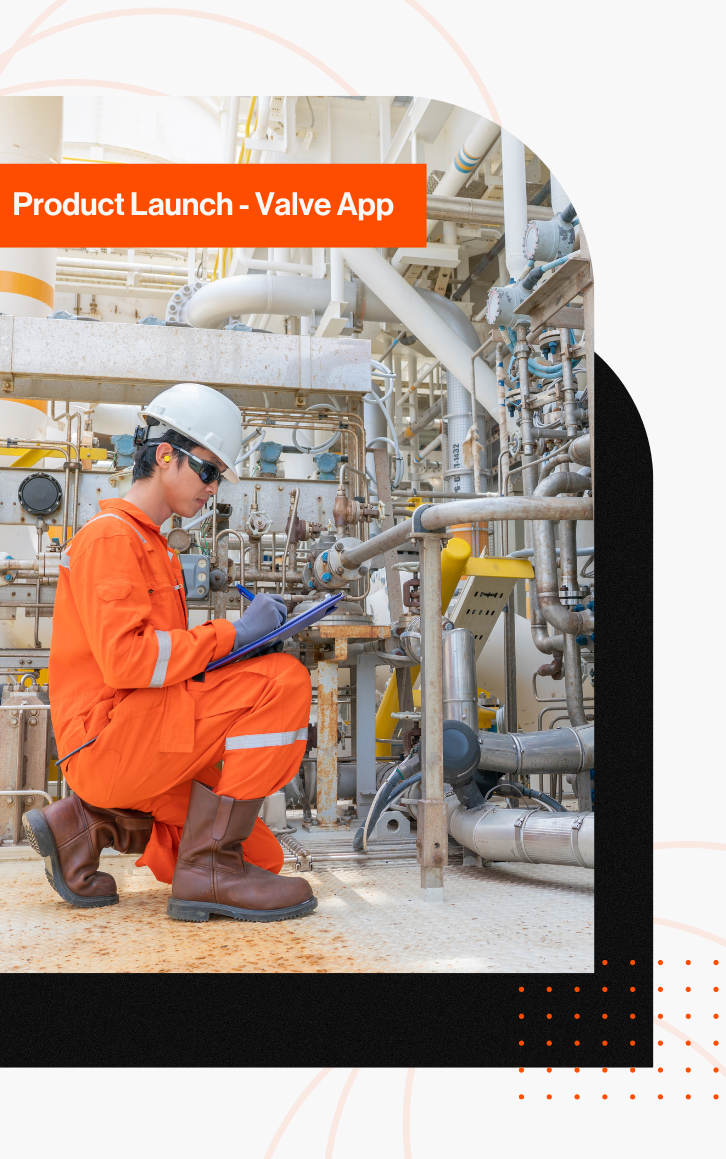 Join us in our online launch event of the UReason Control Valve App! A plug-and-play App that delivers you direct insights about the performance of your control valves with complete vendor independence.
Join our webinar to learn in-detail how the Control Valve App can support you to gain more insights and control over your critical processes. We will cover: 
What the Control Valve App is
What insights you will get from the app
How to turn these insights into actionable maintenance activities
Practical use cases
The Control Valve app supports you with unlocking data and gaining more insights out of your control valves based only on the inputs of position and setpoint. Based on these 2 inputs we can calculate, for example:
Undershoot & Overshoot
Dead Band
Hunting
Stiction and Hysteresis
Remaining Useful Lifetime
Based on the first customer experiences, we see that the business cases and, therefore, the value lie in 5 areas:
Reduced Energy / Product Losses
Accurate Investment Planning
Maintenance Planning for Shutdowns
Reduced on-site Inspections
Lower Risks due to early warnings
You can start with the Control Valve App today – no extra hardware or installation needed from your side!
Is the date or time not suitable for you? Then register anyway. If you can't join, we will send you the recording and presentation afterwards.
Jules Oudmans - Director Consultancy
Jules Oudmans is one of the co-founders of UReason. He is a seasoned professional active in the field of operational intelligence and real-time analytics. He has set vision and supported early adaptors and co-visionaries in Oil & Gas, Petro(chemical), Utilities, Pulp & Paper, Defense and Telecom industries at companies such as Halliburton, BP, Motorola, Siemens, Shell, Cargill, Lyondell and BG/Transco.
Check out UReason Control Valve App
If you are curious about our app, get an overview of it before the event starts!