Joint Solution in Action
APM Studio and Ultimo's integrated functionalities work together to create value for the end-user. This was illustrated by using a real-life demonstrator based on the Flow Center of Excellence's XCaliber flow loop. Here we created a digital version of the XCaliber system, connected to real-time data, running diagnostics that monitors clogging/fouling.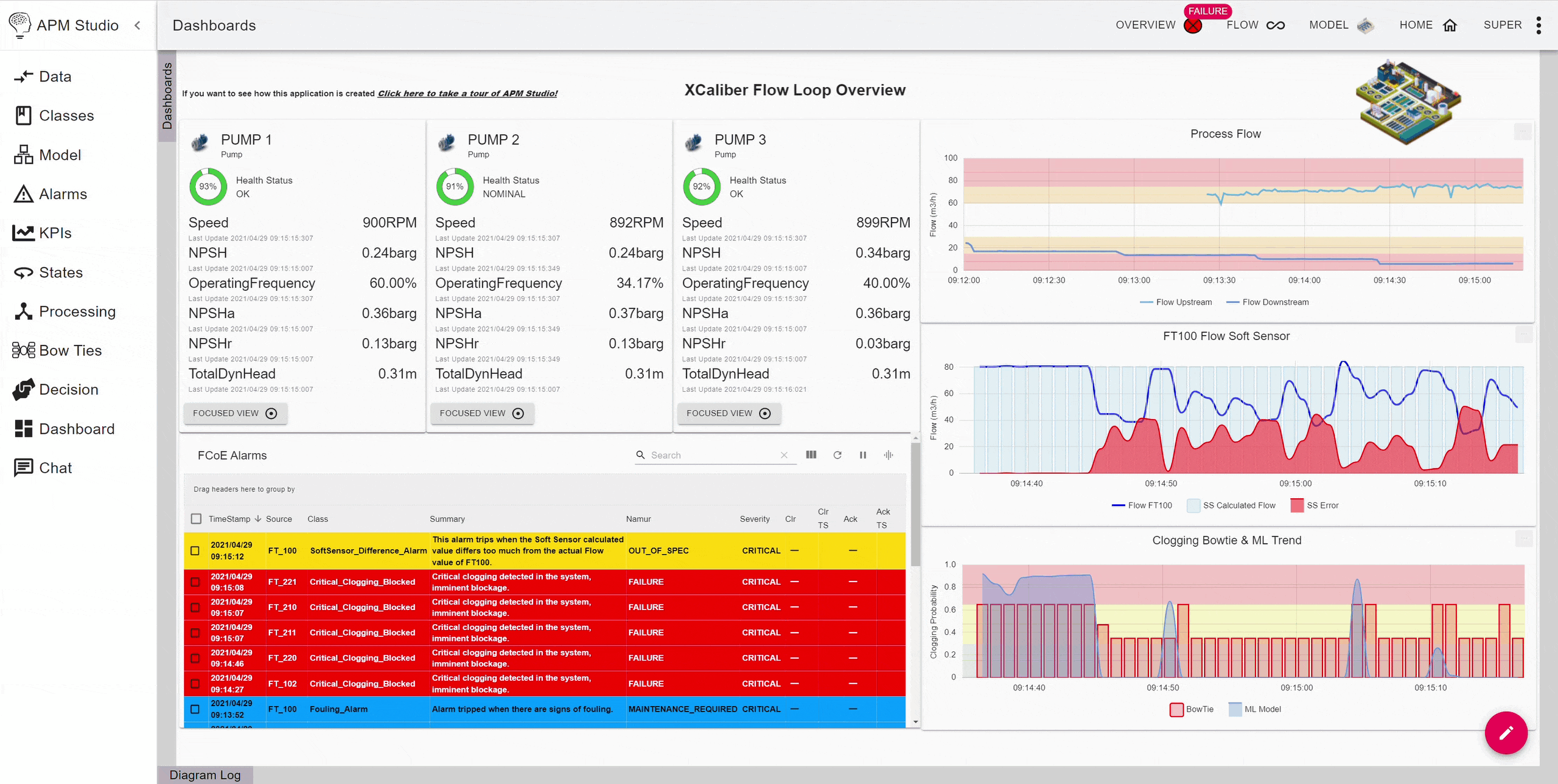 Automated Work Order Generation
A Software Sensor was set up in the application, which calculates expected flow rate for a Flow Transmitter based on different process inputs. If the actual flow rate of the respective Flow Transmitter differs from the calculated value too much, an Alarm is raised which leads to the creation of a work order in Ultimo's EAM Cloud Platform using REST-API.
This shows how Work Order generation can be automated based on the real-time asset condition and data analysis: the asset "requesting care". Additionally, maintenance personnel is able to add relevant information that will be sent along with the generated Work Order.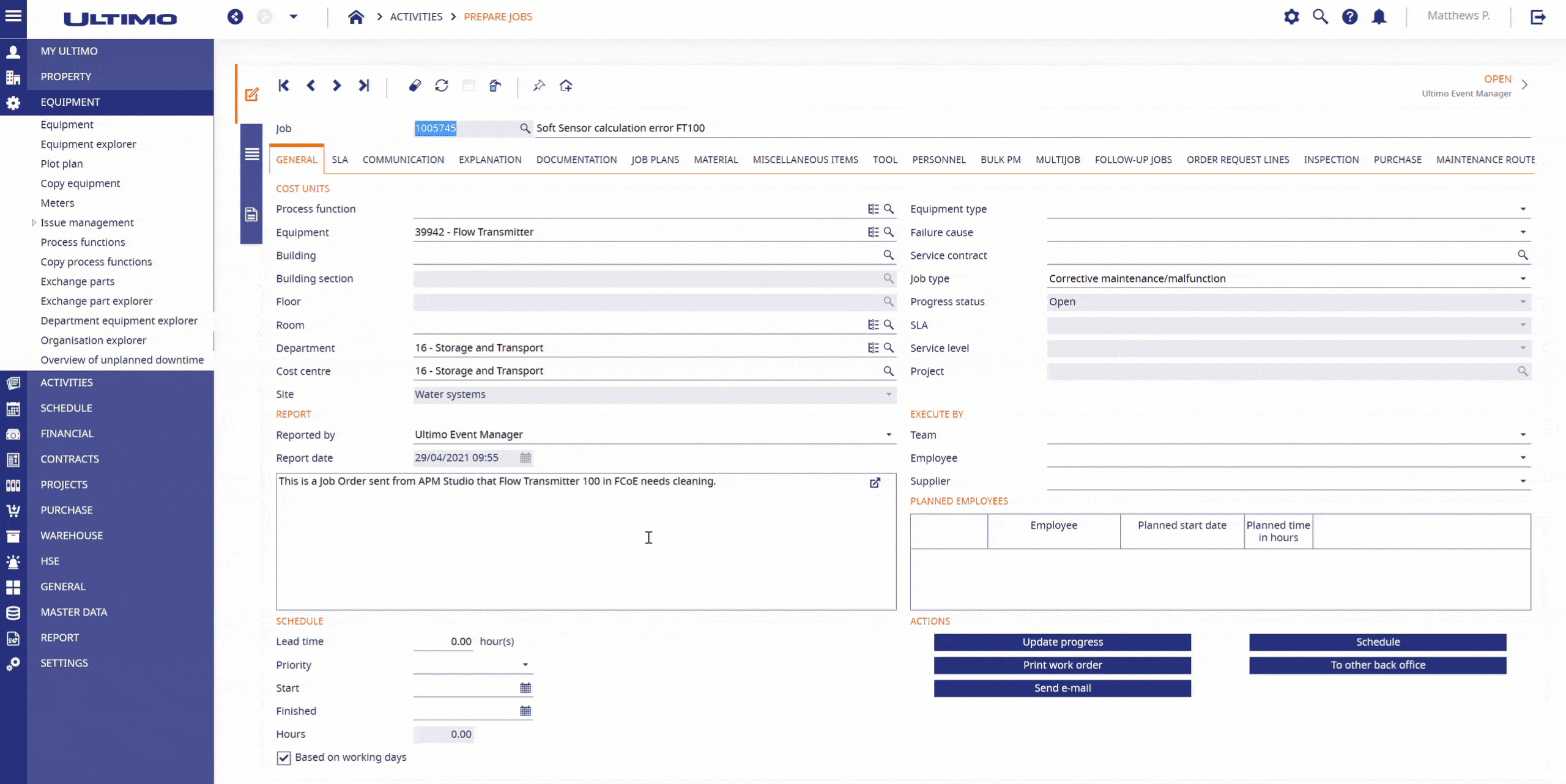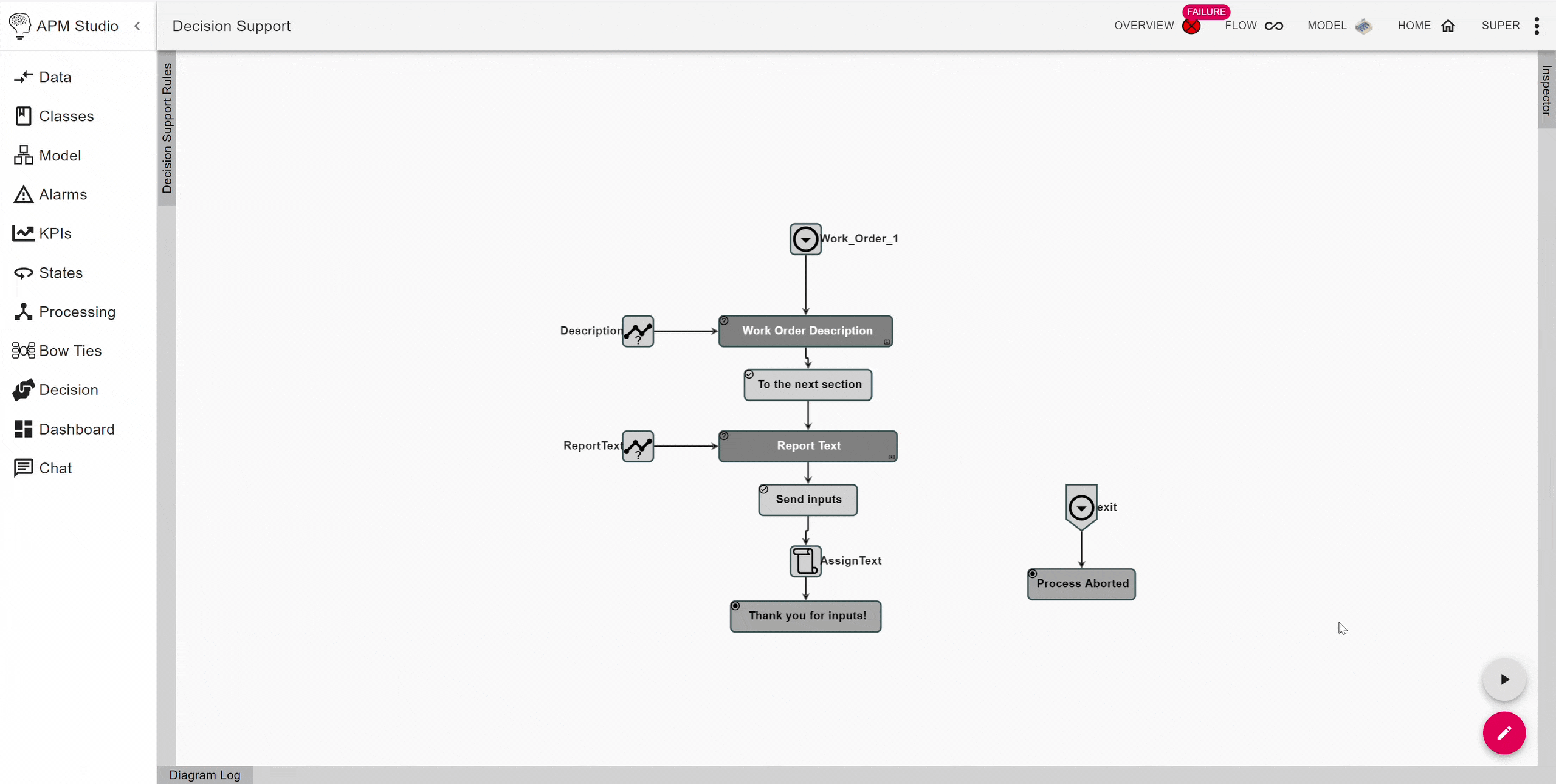 Real-time Data
Having constantly updating data in Ultimo's EAM Cloud platform allows maintenance managers and engineers to have a real-time overview and control of their assets. This enables them to make better informed decisions at the right time.
APM Studio can send data continuously to Ultimo's platform showing how the measurement values are changing, providing insights into the condition of the assets and when an asset and/or process needs maintenance.
Information Flows Both Ways
Additionally, APM Studio can pull information from Ultimo's EAM Cloud platform. For example, the location of the asset, the last work activities on the asset, serial number et cetera.
UReason's partnership with Ultimo allows you to provide an even more extensive service to improve your assets and processes.
Learn More About This Joint Solution
Data is only valuable if it can help make data-driven decisions. Request a free demo and experience the power of combining data and industry expertise.