Curious how to integrate asset chat bots into your maintenance and make better use of operational and process data? Join us in this webinar to find out how to take advantage of machine-to-human assistance!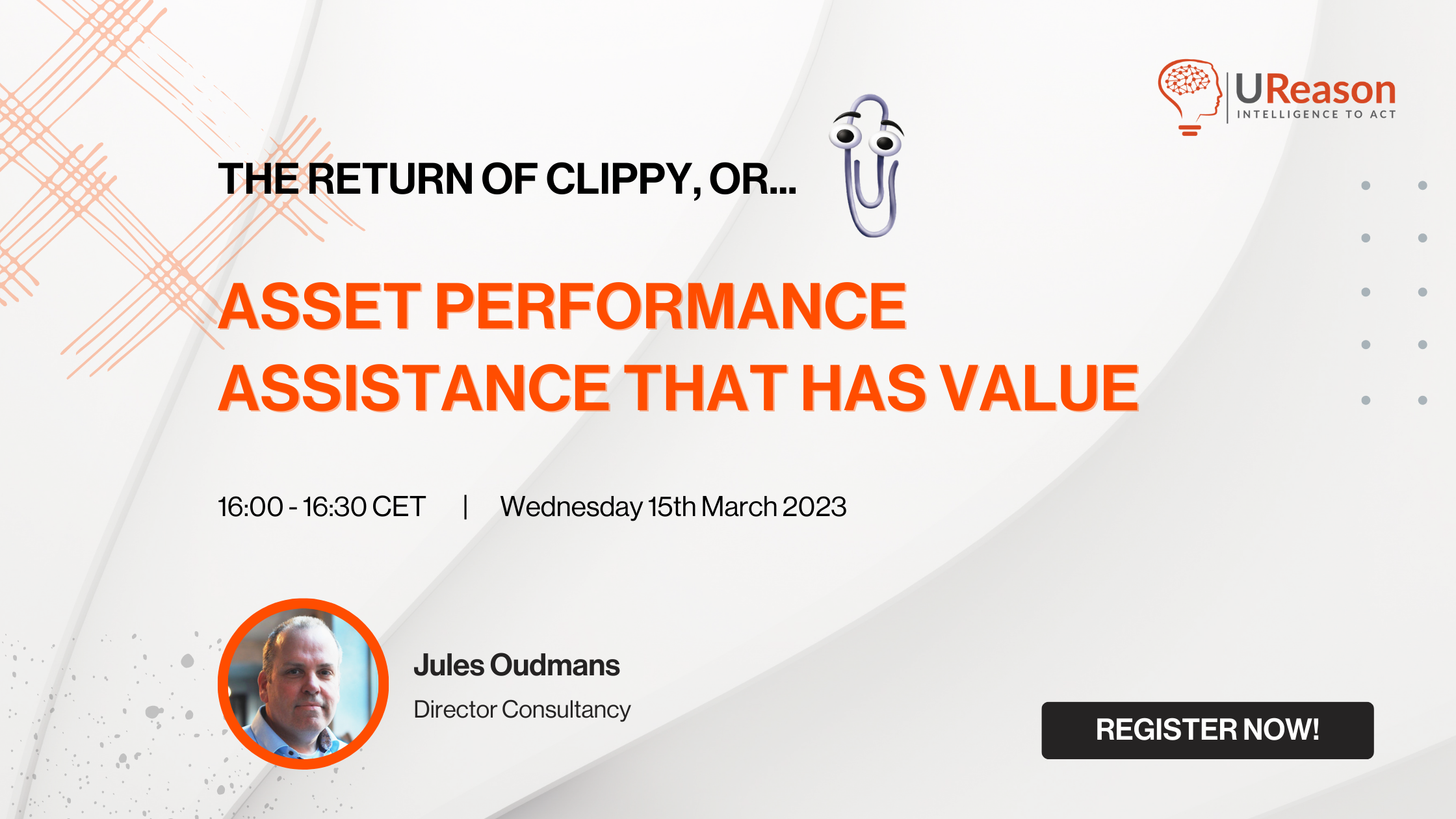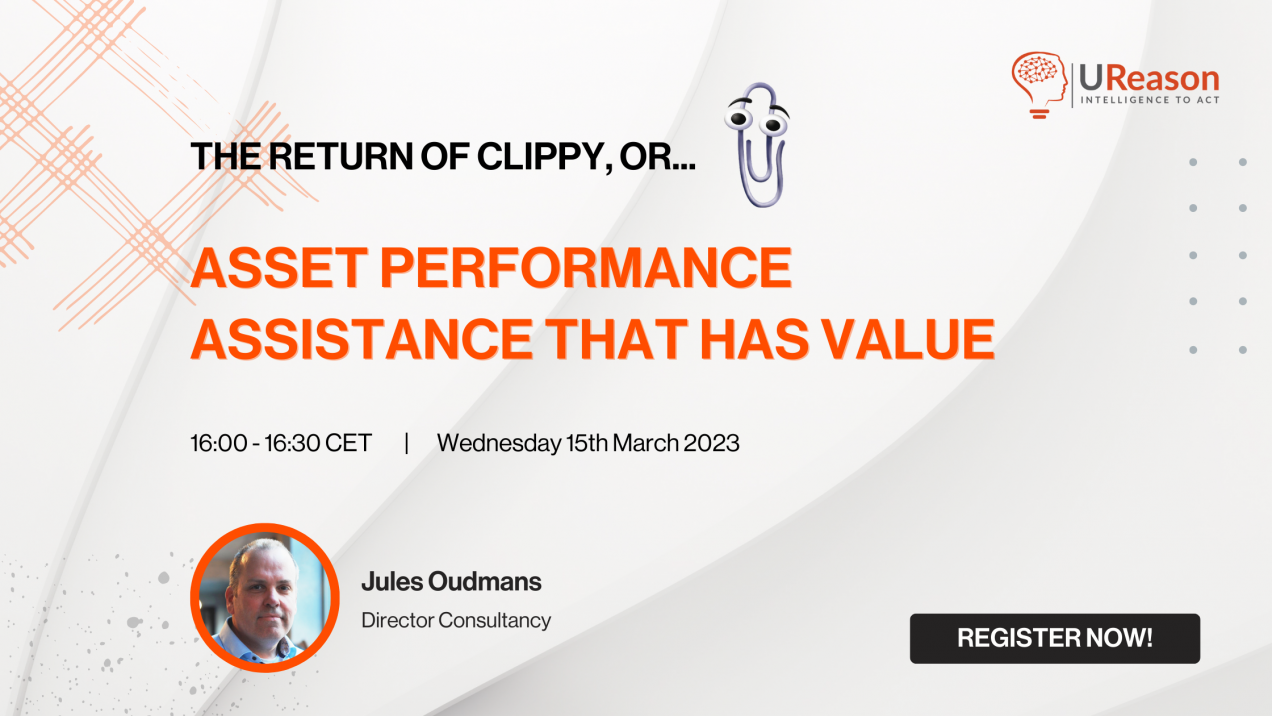 A little over a year ago, Microsoft hinted at the return of a familiar character – Clippy. While the googly-eyed, caterpillar-browed paperclip may have been a bit of an annoyance in the past, fear not! Clippy has made a triumphant return as an emoji 📎😏.
But it's not just the cartoonish image that's returned – the helpful spirit of Clippy has made a comeback as well, offering valuable advice and automation to assist with tasks both big and small. This doesn't exclude process and maintenance operations.
If you're interested in learning more about how this machine-to-human assistance can help you make informed decisions about where to spend your maintenance budget, automate bot-advice into action, and improve your overall operations while reducing costs, then this is the webinar for you!
During our session, we'll explore:  
Benefits of asset chat bots providing insights and automation
How maintenance operations can be supported using operational/process data
Cost saving proofs that can be achieved with UReason's software
Don't miss out on this opportunity to learn and grow!
Is the date or time not suitable for you? Then register anyway. If you can't join, we will send you the recording and presentation afterwards.
Jules Oudmans - Director Consultancy
Jules Oudmans is one of the co-founders of UReason. He is a seasoned professional active in the field of operational intelligence and real-time analytics. He has set vision and supported early adaptors and co-visionaries in Oil & Gas, Petro(chemical), Utilities, Pulp & Paper, Defense and Telecom industries at companies such as Halliburton, BP, Motorola, Siemens, Shell, Cargill, Lyondell and BG/Transco.
Check out UReason Control Valve App
Get more information about how Control Valve App can optimize your valve maintenance and operations