Today's Case
UReason's Asset Performance Management software APM Studio integration to Industrial Internet of Things (IIoT) technology platform PTC ThingWorx allows you to provide real-time asset condition monitoring, predictive and prescriptive maintenance capabilities on your asset base. This enables you to gain more control over your assets, reduce maintenance costs and increase uptime.
The ThingWorx platform is a complete, end-to-end technology platform designed for the industrial Internet of Things (IIoT). It delivers tools and technologies that empower businesses to rapidly develop and deploy powerful applications and augmented reality (AR) experiences.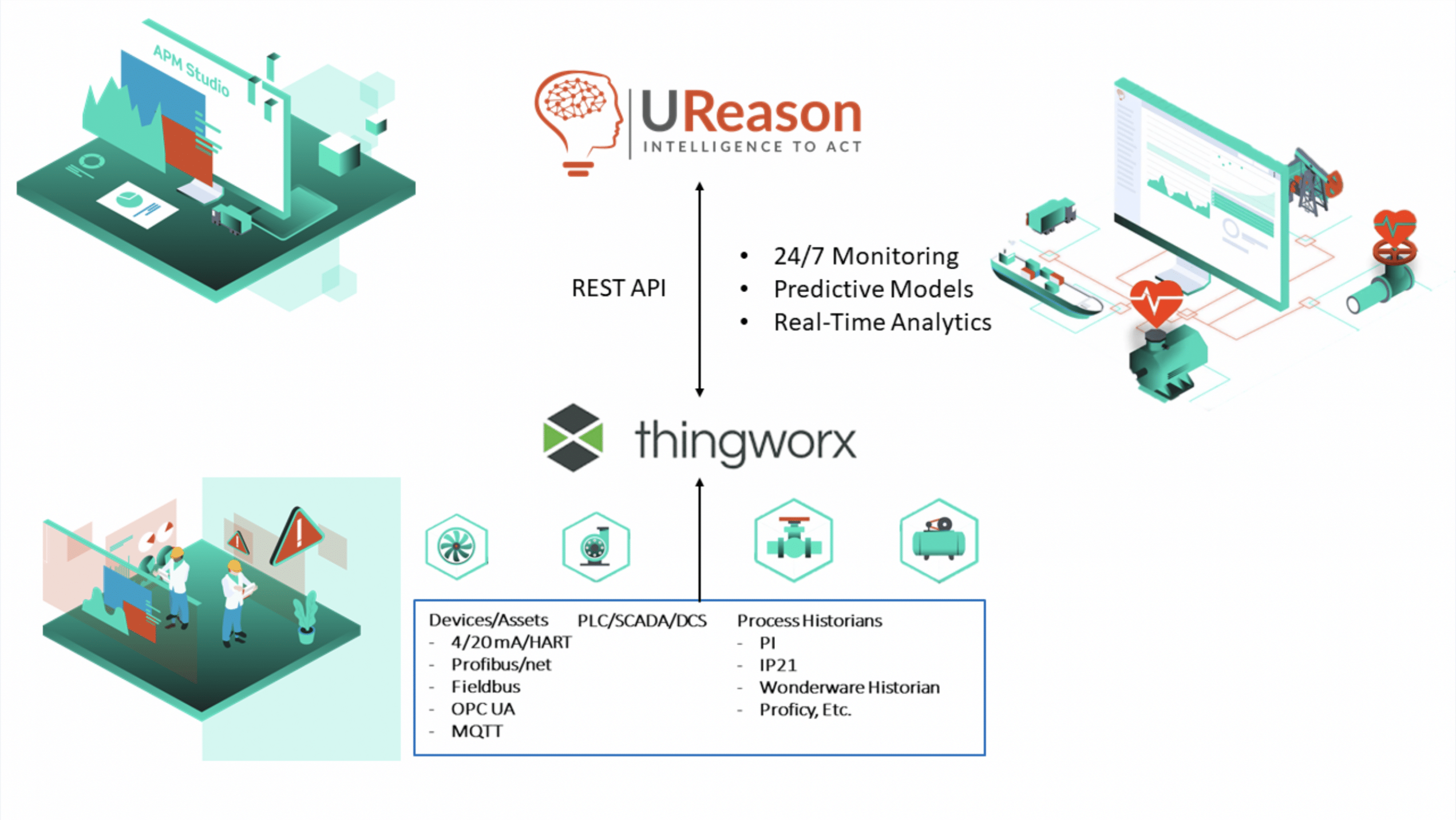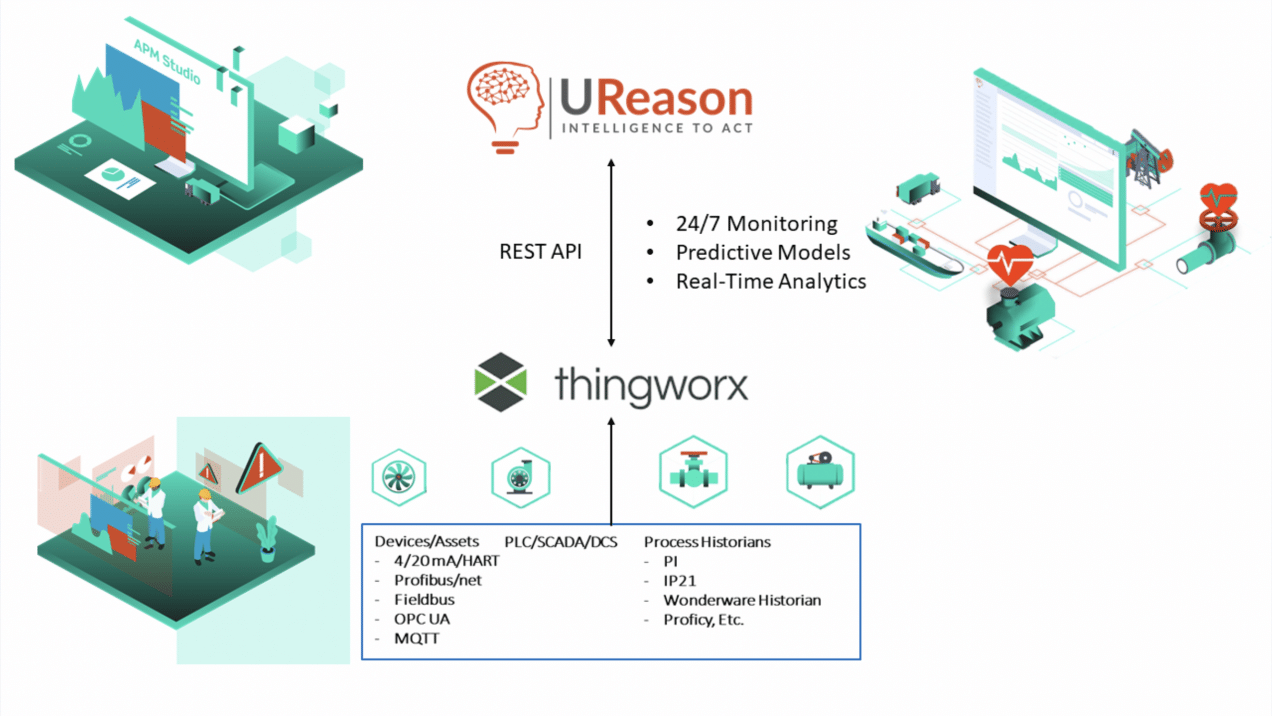 Integration
One of the ways to connect APM Studio to ThingworX is using ThingWorx REST API which allows access to almost every entity and service inside the ThingworX platform.
The ThingWorx REST API uses HTTP request verbs similar to many REST APIs:
GET to retrieve information
POST for both creating a new entity and executing a service
DELETE to remove a Thing or Property
PUT to change the value of an existing entity
Using these capabilities, the user can collect and transfer information across both platforms with ease.
For example, APM Studio can pull asset information from PTC's ThingWorx, utilize machine learning algorithms and cause-consequence models to determine the condition of assets and send back triggers to ThingWorx to activate a maintenance service if needed, based on the insights received from APM Studio.
This enables users to run asset performance solutions that monitor asset integrity 24/7, provide elaborate insights into the causes affecting the asset performance and trigger maintenance activities automatically based on the insights.
Want to know more? Reach out to us to explore how APM Studio and PTC ThingWorx integration can improve your assets and processes.
If you enjoyed reading this article and you want to read more interesting applications of algorithms, make sure to check out more articles on our website or subscribe to the newsletter!
APM Software E-book
Download our e-book to learn what UReason can do for you and discover the unique functionalities of our next-gen APM software.